Jennifer R
Garage Door Repair

A great experience! Had a garage door the was severely stuck down with car in garage. Not ideal!! Reached out on a Sat. and received quick responses. They were able to come out to house the next morning, on a holiday weekend no less. They were able to quickly access and provide options with pricing for repairs. A positive experience with knowledgeable professionals! Highly recommend Sep 6, 2020
---
Harold B
New Garage Door Installation

Those Guys were just awesome they showed up a day after I called came out gave me an Estimate for a new garage door and they just went to work on the spot !!! They Took the old door down and install the new garage door opener and the trim around the door went to get the new door from the warehouse and installed it all by about 5 hours from the first time we met ! Im in shock thank you Anytime garage door repair !!!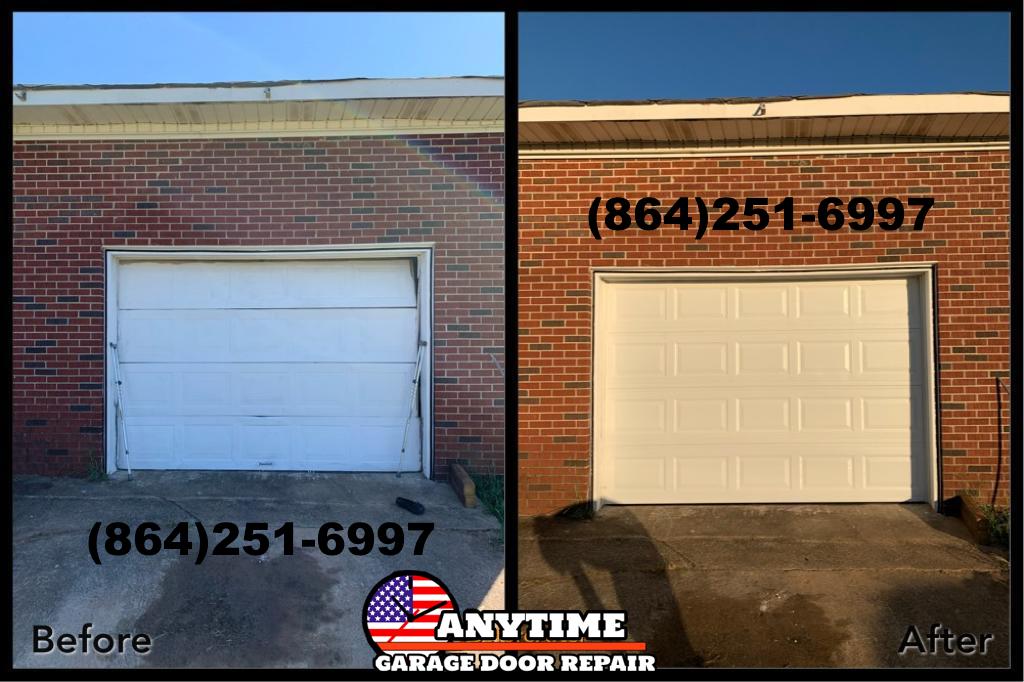 ---
Earl G.
Garage Door Repair

Our garage door went on the blink. We contacted Anytime Garage Door Repair through Thumbtack and the company responded immediately by phone and were at hour house less than an hour later. Upon arrival they were courteous, knowledgeable, and sensitive to our needs. The problem was corrected and additional maintenance was performed to ensure we would not encounter additional problems. Their prices were also reasonable. I would recommend this company to anyone who has any type of issues with a garage door or any other work they are registered to perform. We asked that they take corrective action on an additional door and they were more than happy to locate parts and address our needs as soon as parts are located. Aug 4, 2020
---
Lori B.
Garage Door Repair

The team was great! Knowledgeable, professional, and friendly. The work was performed as agreed; they even took the time to explain what was required and why. I am not familiar with garage doors and the extra time they took to explain things to me was greatly appreciated. I will definitely do business with them again. Again Thank you both for a job well done!
Jul 28, 2020
---
Morgan G.
Garage Door Repair

Tom was very responsive, quick, and professional at a great price. He fixed our problem fast and did a great job repairing our garage doors and remotes. I would highly recommend.
Jul 12, 2020
---
Irvine S
New Garage Door Installation

Tom and Kathy showed up in Time to the Appointment gave me a great deal and I went with them they start taking the old door down on the spot ! same day service me and my wife were very happy with the result we wanted to replace only the door but went with a new motor also ! we are very content and will recommend this company to anyone who need a garage door replacement
---
Crystal P.
Garage Door Repair

They were very knowledgeable and gave me great advice to save me the most money while still giving me all my options. I had multiple issues going on when I bought a foreclosure and they fixed me right on up and educated me on how to use the garage that I have for the first time. I really enjoyed the service it was a great price and with great service and I would recommend them to anyone.
Jul 9, 2020
---
Sarah N.
Garage Door Repair

Tom and his wife were awesome. They came and assessed what needed done and got right to work. My garage door opener needed replaced and they had several options in different price points for me to choose from right in their truck. I also had them rehang bifold doors, tighten up my staircase railing, put my mailbox back on that had fallen off, and patch and paint some in the house. They do way more than just garage doors!! Super kind and great with my kids! I will definitely use them again and highly recommend!!
Aug 23, 2020
---
Chase F.
Garage Door Repair

Stay in touch with me and was patient till we were ready to get the repair done. Once ready they were prompt and didn't try and push unnecessary upsells.
Jul 15, 2020
---
Vicki H.
Garage Door Repair

Great experience with Anytime garage door repair ! They were quick to respond and arrived on time. They are very knowledgeable and professional in their work. I would definitely contact again with any future needs.
Jul 9, 2020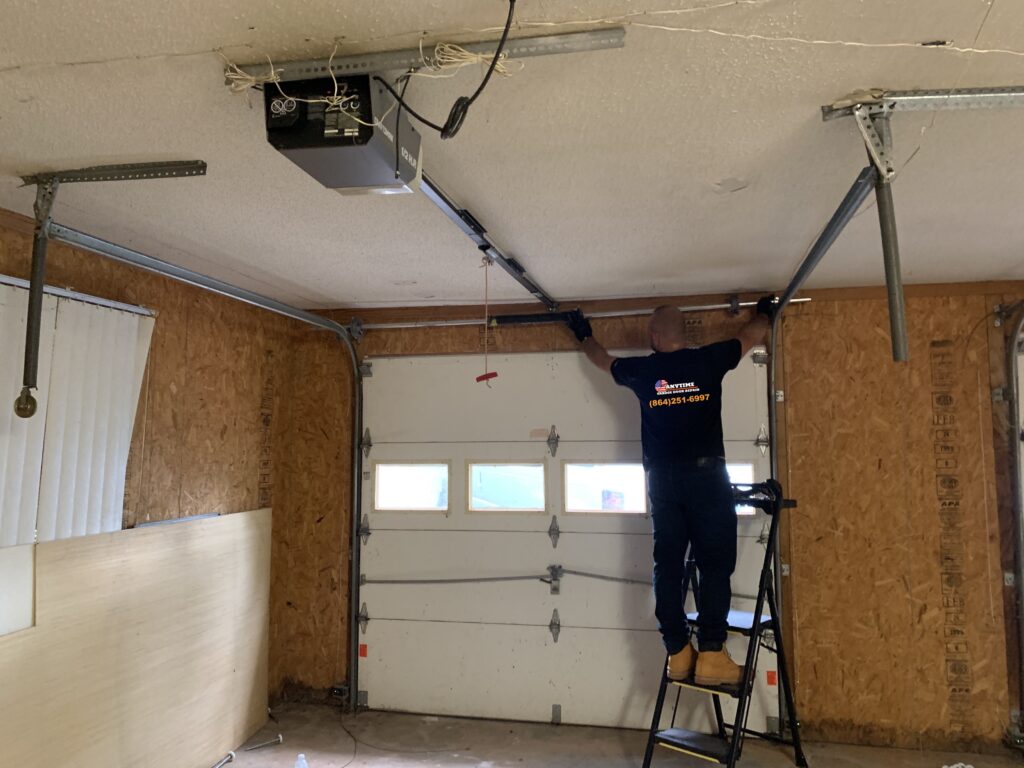 ---
Roy G.
Garage Door Repair

Excellent service fast, for a great price. One of those rare time that you get all three!
Jul 16, 2020
---
Diego P.
Garage Door Repair

Outstanding service. They went above and beyond. Would definitely recommend.
Jul 7, 2020
---
Mike L.
Garage Door Repair

Great guys ! Did amazing job on my door im happy with everything. Joe was awesome !
Jul 1, 2020
---
LaShawnna C.
Garage Door Repair

Very professional, prompt, honest, and punctual.
Jul 5, 2020
---
Brian V.
Garage Door Repair

They were quick and helpful in the initial response and courteous and kind throughout the work. Great fast solution to the issue and back up and running within the hour.
Sep 17, 2020
---
Kelli D.
Garage Door Repair

Amazing! I messaged at 9:20pm on a Sunday night and they responded in a couple minutes, and showed up within 30 of me confirming the appointment. Absolutely amazing work. My garage door now works better than when it was first installed. I highly HIGHLY recommend.
Aug 2, 2020
---